This posted should be dated at 27 September 2008. Start with a bang!

My first outlet-karaoke session took place in an outlet in my very own vicinity, Subang Jaya: V.I.P style.
The package we took included buffet and room session for 3 hours. When I first walked into the room, I was awed by the size of the room given. The next thing I love was the ultra-comfort bed-like sofas.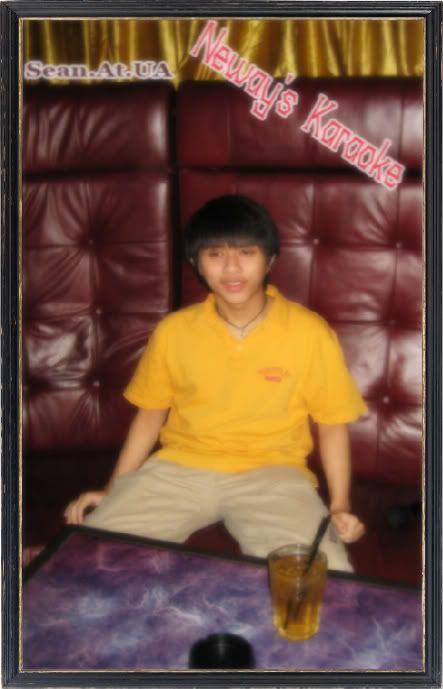 After being seated in the room, I tried on the karaoke machine. I discovered it has a wide-array of songs that cross the barriers of languages, genres and artists' countries. The integrated karaoke system was really cool! Its list of functionality exceeded my expectation of a typical karaoke machine.

Left to right: Mom, Angela,Uncle, Me, Sister and Brother
After that, I went to the buffet food area. Wow! I was shocked myself upon seeing all the different type of foods there. Western, Chinese, Malay and Japanese all also got! I had more than 10 rounds of self-serving to the food. Haha!
Bill was settled by my uncle. Did not pay much attention to the price but if I remembered correctly, it was RM 100++ per person.
Overall, this is my personal rating for this karaoke outlet:

Food Varity – 4.4 / 5
Food Taste - 4.4 / 5
Place comfort – 4.5 / 5
Place cleanliness – 4 / 5
Service – 4 / 5
Amp Sound System – 3 / 5
Microphone – 2 / 5
[The batteries died out half-way and the sensitive mics create feedback too easily]