NOTE : View enlarged pictures.

Shenzhen, China is very near Hong Kong. Just a river sets the both apart. We decided to enter Hong Kong via bus. Specifically, via the Disney Land Package offered by the Bus Station.
Queuing up for a bus after purchasing the tickets.


In the bus, snapped picture of the crowd again.


The beautiful scene was taken from the bus's window upon entering the land of Hong Kong.


Finally, we arrived at Disney Land, HK. This is the pre-entrance.


Awesome decoration. A cool big water fountain only means I must pose there.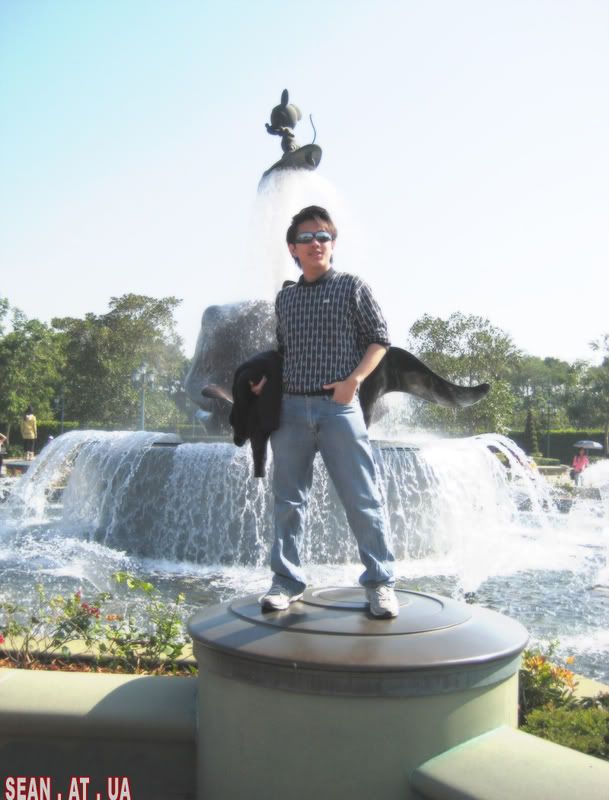 The booth behind me is the main entrance gate en-route to the real INSIGHT of Disney Land.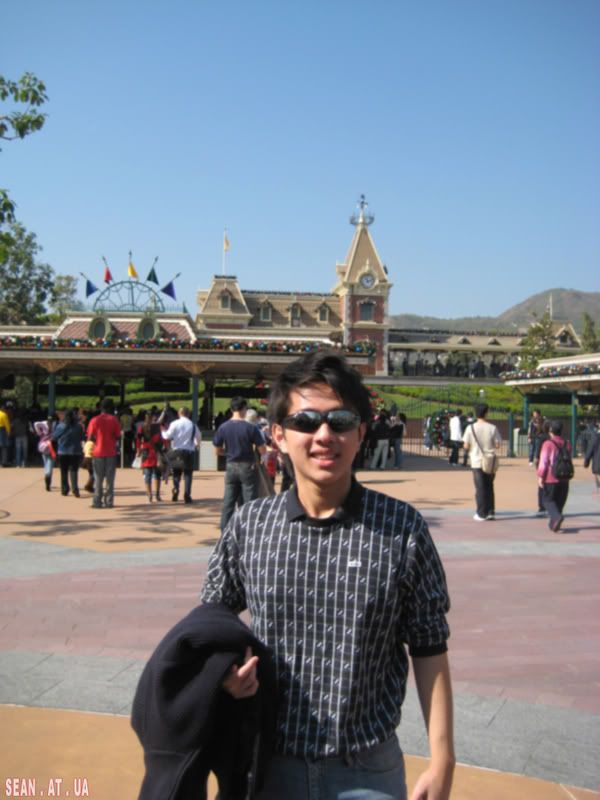 As the notice mentioned, you need to get tickets so you can enter the main entrance.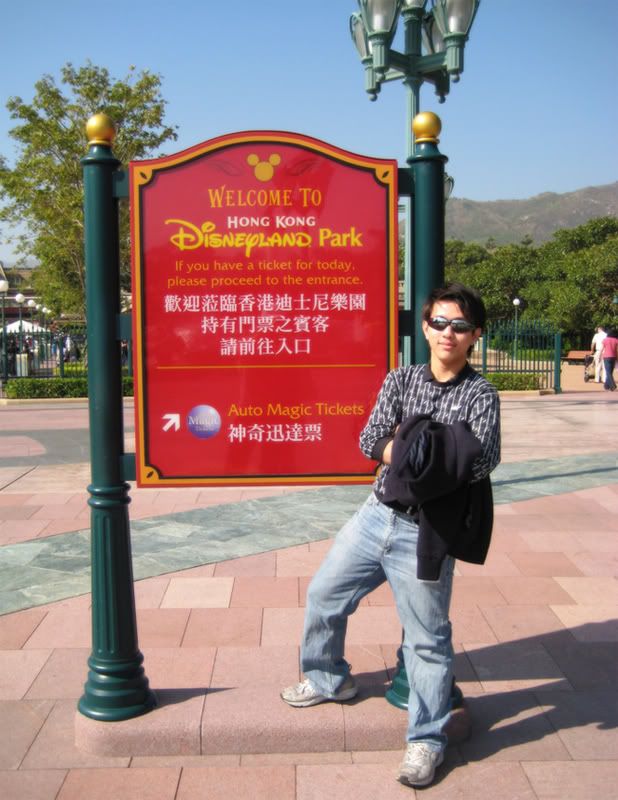 We bought three adult tickets. The first thing that attracted my attention was this Mickey Mouse face shaped on the grass.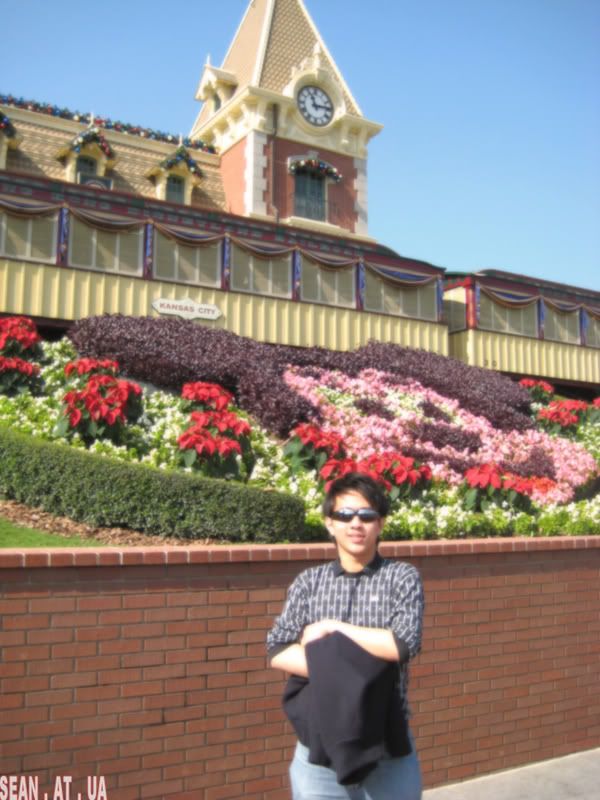 Disney Land was in the Christmas mood too!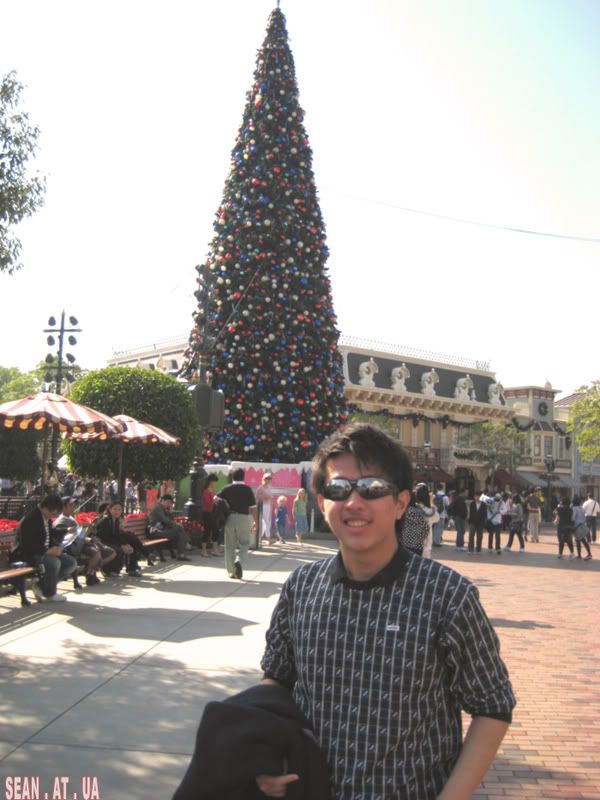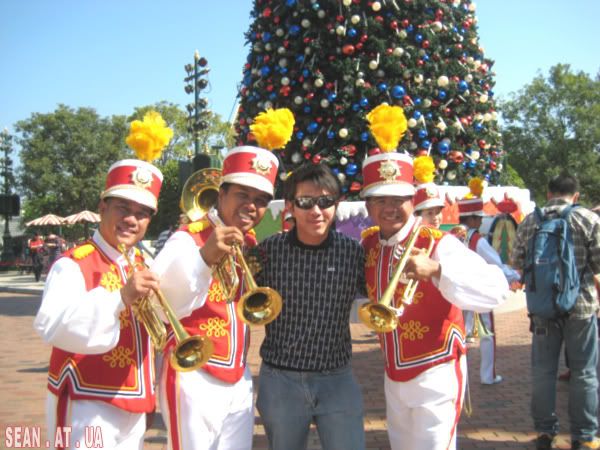 Christmas caroling crews performed in the streets too. This is my unc, by the way.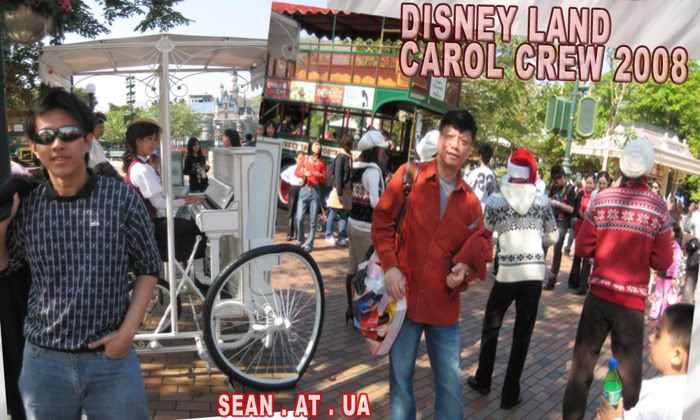 It's like a mini city in there. You can have access to various shops whether it is gift, gold, food shops and etc.
I chose to take photo with the Gold shop. We Chinese were once miners.


And well randomly, this one. Curious.


After walking deeper behind the castle's door, the amusement park area arrived.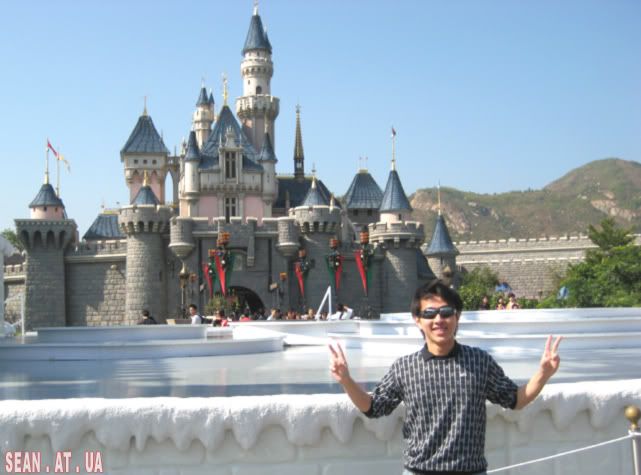 We stopped by this clock tower. It was broadcasting the "It's a Small World After All" song.


When the long hand stroked 12, the mechanical icons rolled out and danced as you may look behind me. A concept that was parable to some antique clocks.


So, we went further in to check out what's inside there. Discovered there was an indoor water boat ride. We were lucky, there was no queue.
Basically, the boat will move slowly and then the animated mechanical characters would sing and dance around to greet us. Totally, a visual and auditory treat but kind of Kiddish.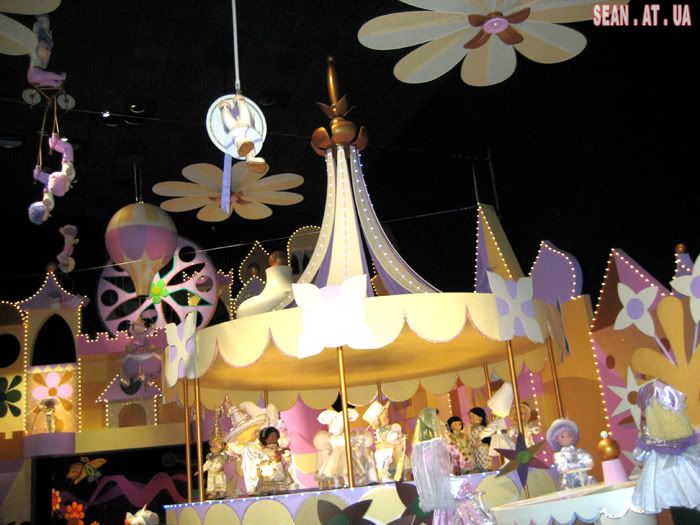 After that ride, we walked around outside and snapped photos. Artistic elephant grass cuttings.


We didn't want to take anymore rides after that because of the long queue and wait. Furthermore, the rides were kind of childish. Then, barely 3 hours in Disney Land, we left. It might seem like a waste paying for tickets but did not maximize them. But, time was limited and we could not afford to waste any since we had considered also our preferences to explore other areas in HK.
So, goodbye Disney Land! We took the train. While waiting for the train, snapped picture.


We went to Tsim Tsa Tsui, Mong Kok Street and Star Avenue.
First impression of Hong Kong streets: loaded with pedestrians and advertisements.


It's real difficult to get a photo shot without interruption of / interrupting other passer-bys.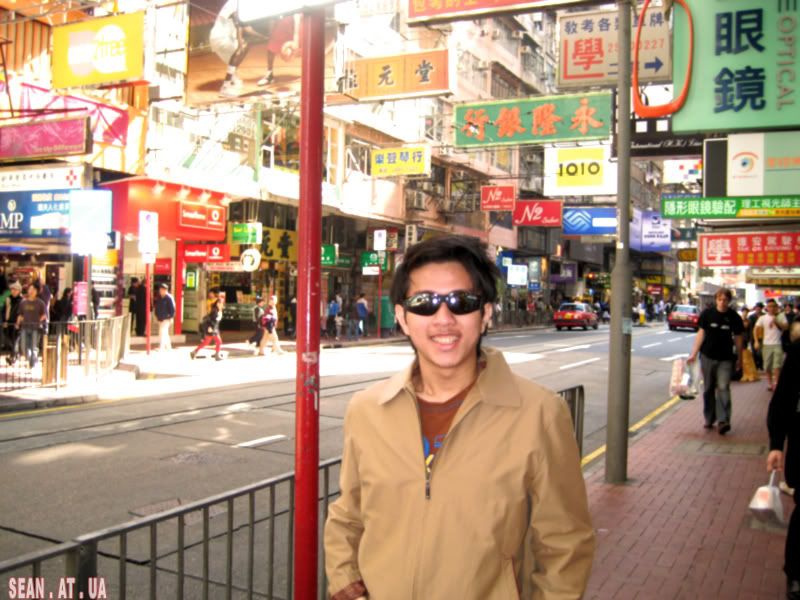 Tall buildings are everywhere.


Yet, the street elements convey nostalgic moods.


Star avenue. I remembered how beautiful the scene was. Just like the scenes in HK drama series.


The cool breeze made me felt so stress-free and relaxed. Staring at the seas was like a relax therapy.


Actually, Star Avenue is like Chinese version of Hollywood's walk-of-fame whereby famous hand prints of HK actors are imprinted over the cemented floors. I didn't take pictures of any star's hand print because I got emo' after failing to find Stephen Chow Seng Chi's hand print.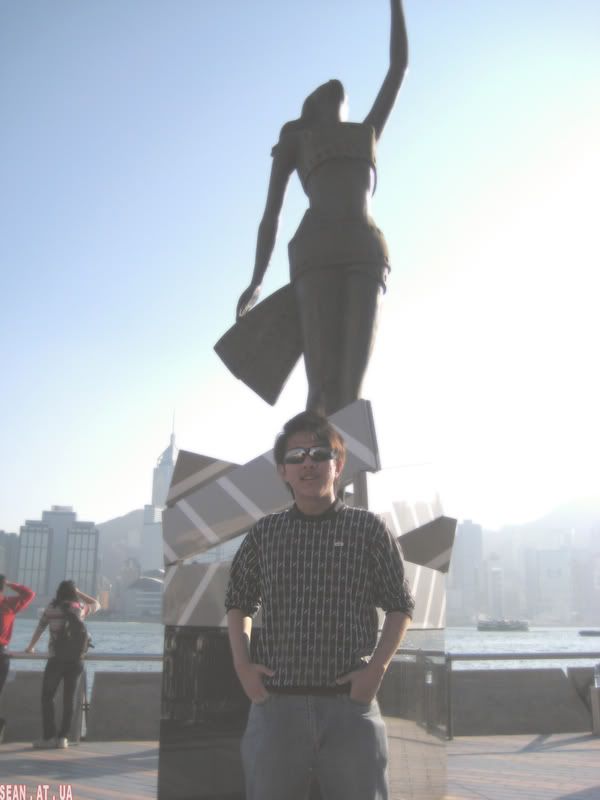 We went to HK Times Square next day. This time we took a train ride from Shenzhen to HK.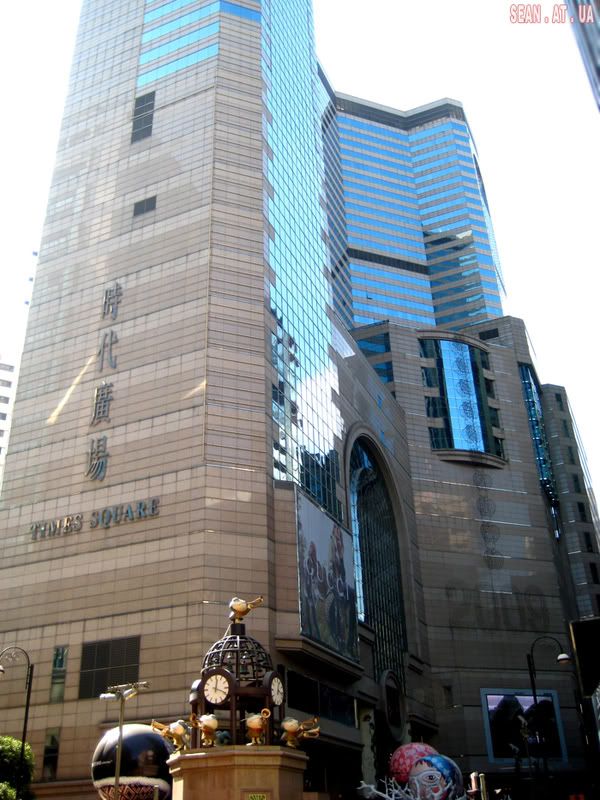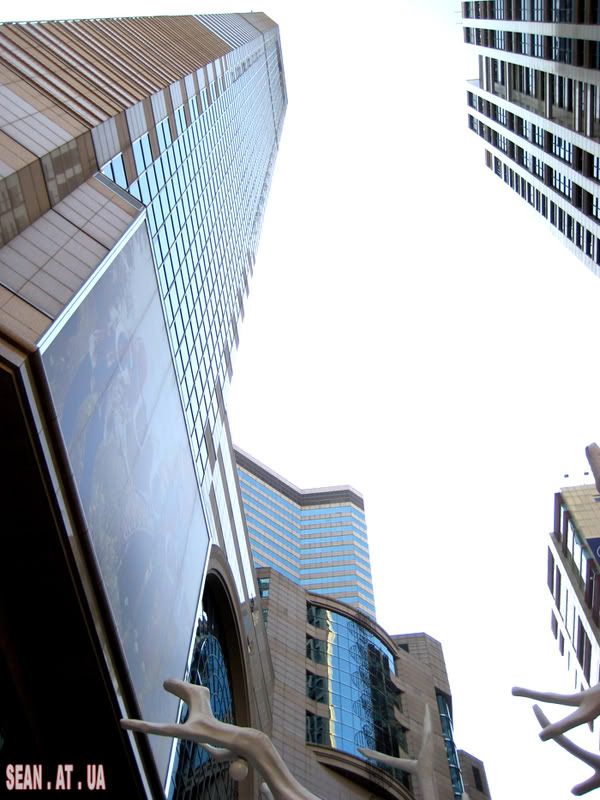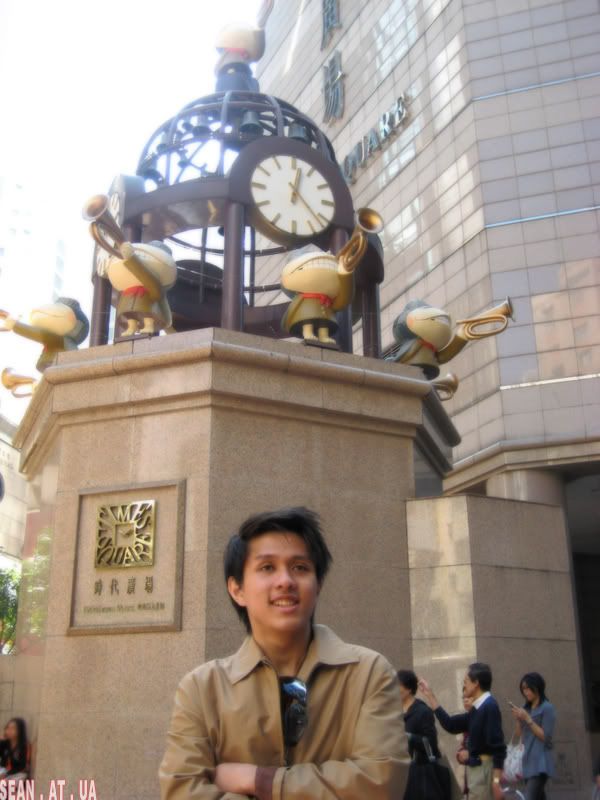 They placed Christmas decorations for the festive season outside the doorway.


Bought a new Nike Bag for my college!

That was pretty much it. I'll stop here.

:D

Big thanks to my aunty and uncle again!