Check out my pictures and videos! :D
Here are some photos taken(not official ones), there are plenty more other photos posted in my FaceBook.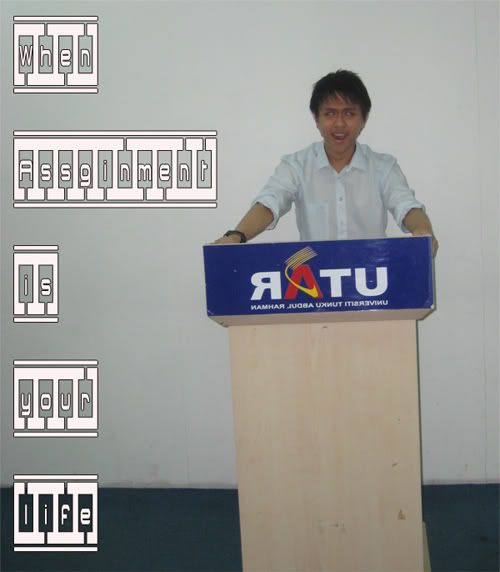 This photo editing was done by my course mate , Kenny Eng KS. Really good editing skill. Almost as good as the official ones. He's also the guy who lend me his laptop for 1 semester to do my Final Year Project! THanks alot!


(copyright © 2009 Kenny Eng KS)


Here is the video of my experiences in that photo sessions.
LYRICS
We're taking our last class picture
Surely we'll miss each other
Just please don't leave a tear
Cause in our soul(heart) we'll be near

Looking back at memories at the past
I wondered why things they never last
Was once so stressful
But now i realized ,
'they' were the best
and I'm the fool

The original song I wrote here for my graduation in acoustic!